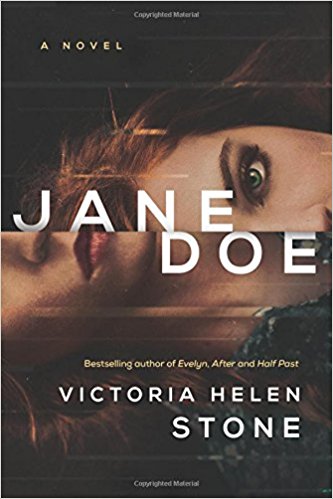 Let's cut straight to the chase here: this novel isn't written with an eye towards literature. If we're strictly focused on the writing, it's probably a 3. Rarely do I make it through a book that I'm enjoying without stopping regularly to highlight beautiful turns of phrase and philosophical tidbits, yet my copy of Jane Doe is nearly pristine in its lack of notations.
So then how did I come to like this so much? I think maybe it's precisely because it is so quick-paced and searing. There's no flourish, but there's also no fat to trim. It's cut and dry, remorseless, just like the titular character. And there's a certain kind of art to this ostensible artlessness. Writers often fall prey to their own pens (proverbially, given the whole digital age). How often do you find yourself reading something and thinking "what the hell is this author even saying?", or taken out of the narrative because the wording is so pretty and attention-seeking? Writers fall in love with their words as much or more as any of their devoted readers, resulting in books that are bloated to the point that the plot is beyond recognition. Or else, on kind of the opposite side of the same spectrum, authors are trying to hit that word count— a phenomenon that is especially prevalent in this particular genre, where publishers are cranking these things out for the hungry masses.
Jane is a self-described sociopath, with a vague plan to take, or at least ruin, the life of the man responsible for emotionally terrorizing her best friend, Meg. I laughed out loud several times at Jane's calculated, understated subversion. I loved her unapologetic behavior, her acknowledgement that she was confident even while she feigned feminine modesty and drama. This character-playing-a-character added just the right amount of depth, providing a sort of cultural commentary between the lines that never overwhelms or distracts from the story or its characters.
Rating: 4/5 stars